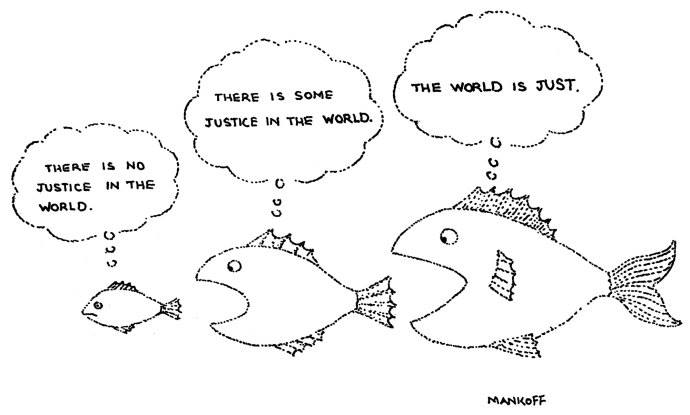 New Yorker cartoon on perspective...
The perspective rule involves two coimplying elements: a point (the seer) and a view (that which is seen).

Images credit: STMS.1
It is also quite common to use nested perspectives, where one perspective is nested inside of another. In this seemingly simple New Yorker cartoon, the root point is "justice" and the root view is "the world." Nested inside that we have three different fish with their own unique points-of-view on the world through the lens of justice. See earlier Primer on DSRP for the four simple rules of systems thinking in Systems Thinking Made Simple: New Hope for Solving Wicked Problems.
---
Footnotes 1. Cabrera, D & Cabrera, L. (2015) *Systems Thinking Made Simple: New Hope for Solving Wicked Problems*.Odyssean. p. 65↩