What is a Water Thinker?
Jeremy Solin

Jeremy is the Wisconsin ThinkWater Coordinator and National Program Manager. He has over 15 years of experience in leading sustainability and environmental education programs across the country.

More posts by Jeremy Solin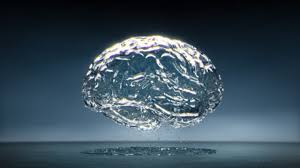 I like this term, Water Thinker. I like to think of myself as a Water Thinker, but what does that mean?
At ThinkWater, we consider a Water Thinker to be someone who applies systems thinking to both her/his interaction with water and to our shared water problems. In an earlier blog, Derek Cabrera explored the Top 10 Things Systems Thinkers Do. Water Thinkers apply those 10 practices to critical water issues to develop solutions and behaviors that protect and improve this important natural resource.
We distinguish a water person from a Water Thinker. A water person is someone who cares about water and who seeks to protect and improve water. A Water Thinker is a water person who takes the extra steps to care and think about water systematically by internalizing and practicing systems thinking.
Here a couple of examples of water thinkers: 1) a recent blog by Erin Powers considered water use in landscaping and the environmental perspective leading to choosing plants and other features that don't require much water (xeriscaping); 2) Perry Alagappan, an American youth, was recently awarded the Stockholm Junior Water Prize for developing a filtration system to remove heavy metals from water after he understood the impacts that electronic waste was having on water quality in India.
Being a Water Thinker is a continuing process of learning and applying systems thinking to better address our critical water problems. ThinkWater is a program to develop a nation of Water Thinkers. We want you and all your friends and colleagues to be Water Thinkers. Whether you're interested in how to conserve water at home, want to use water thinking in your education curriculum or program, or conduct research on complex water issues, ThinkWater has and is continuing to develop resources to support your efforts - to help you become better at what you do. I hope you'll join us in developing a nation of Water Thinkers.